Space and moon puns are great – in fact, they're pretty astronomical! Some puns offer a groan and a bit of an eye roll; others will tickle you for hours and will allow you to bring a touch of humor to any conversation. Some puns are a bit groan-worthy; others are actually pretty clever, and they all deserve a mention. If you find yourself being bored by a relative or friend who is obsessed with the world of space, try throwing a few of these hilarious puns into the mix, just to amuse yourself – and hopefully them too!
Best Moon And Space Puns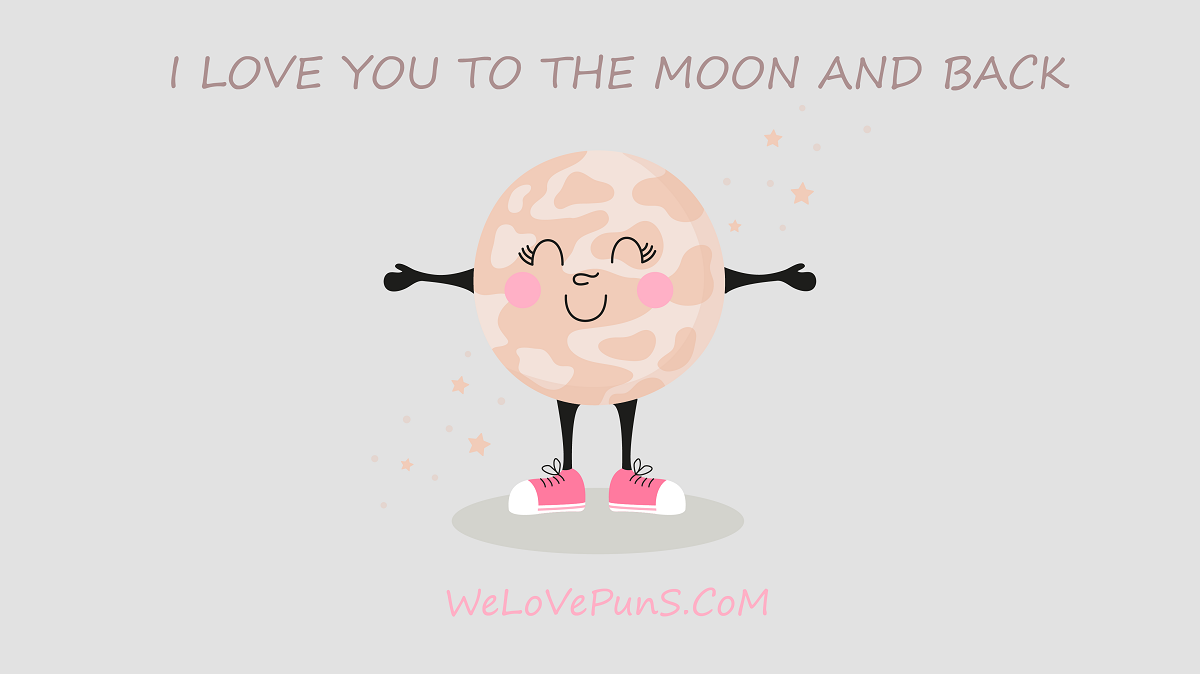 ---
1 What is an astronaut's favorite game to play in space? Moonopoly.
---
2 What sort of parasite does the moon suffer from? A lunar tick.
---
3 How do you ensure that a trip goes just as it should? You planet as well as you can.
---
4 He was really no good at singing, not at all. In fact, he couldn't carry a Neptune.
---
5 You can drop little shuttle hints into a conversation about space, especially if you are hungry and suggesting that it might be time for launch.
---
6 I bought my kid a rocket for his birthday. He was absolutely over the moon.
---
7 There is a name for the crew of a rocket launch that ends up being cancelled… They're called Astronots.
---
8 Have you heard about the experiments that NASA did with rockets which didn't have engines? The idea didn't take off.
---
9 Have I told you how much I like you? You moon a lot to me.
---
10 People who study the moon are considered to be real optimists, because they're always looking at the bright side.
---
11 Do you know someone who really loves the moon? Try not to to crater-size their tastes.
---
12 I went to a great party at the weekend. It completely eclipsed my expectations.
---
13 Why is the moon so smooth and hairless? Because it waxes regularly.
---
14 It can be hard to have a serious conversation with an astronaut. Some people say that they don't understand the gravity of a situation.
---
15 The moon was feeling a bit down, so Saturn said it would cheer it up by giving it a ring.
---
16 What is the only thing that stops the moon eating its dinner? When it's a full moon.
---
17 How do astronauts get their babies to sleep? They rocket.
---
18 I must be a moon, because I revolve around your orbit.
---
19 Are you over the moon? Glad to hear it. Why were you dating it in the first place?
---
20 Did you know there is a restaurant in space? Apparently the food is great, but there is no atmosphere.
---
21 If you need to park whilst in space, where do you leave your rocket? At a parking meteor, of course.
---
22 Ever wondered what holds the moon up in the sky? Moonbeams, of course!
---
23 The man in the moon is very untrustworthy. Why? He has a dark side.
---
24 Why do people think the earth's satellite is a cheeky thing? Because it's always mooning us.
---
25 The moon is a very conceited thing. At certain times of the month it is very full of itself.
---
26 The moon gets really cold at night. If you visit, you might well need a space heater.
---
27 What does the moon do when it needs a hair cut? Eclipse it.
---
28 I'd love to move to the moon, but I think the living costs would be out of this world.
---
29 Have you heard what astronauts say when they're having a fight? Comet me, bro!
---
30 If you have a close friend that you hang out with in a non romantic way, you can describe your relationship as Plutonic.
---
31 If an alien wanted to go for a drink, he couldn't go to a normal bar. He'd have to go to the space bar.
---
32 What sort of social media to planets use? A spacebook account.
---
33 I've heard the moon is pretty broke right now. In fact, it's down to its last quarter.
---
34 It can be hard to gets astronauts to focus. They just keep spacing out.
---
35 Despite its million degrees, the sun went on to further education in order to get brighter.
---
36 An alien tried to kill me once! He wanted me to meet my crater.
---
37 I was dating an astronaut for a while. It didn't work out in the end; they said they needed more space.
---
38 I thought I was in love with an astronaut, but it turned out that it wasn't that Sirius.
---
39 What is a planet's favorite book? A comet book.
---
40 It's easy to throw a surprise party for a space lover. You just have to planet properly.
---
41 If you are an astronaut, I bet I already know your favorite food… It's Hubble and squeak.
---
42 My space loving friend told me an unlikely story. I told her, Jupiter check your facts.
---
43 How does a solar system hold its trousers up? It uses an asteroid belt.
---
44 Planet earth can be a bit mean to other planets. It makes fun of them for having no life.
---
45 Studying astronomy is hard work. In the middle of the day, it is important to take a launch break.
---
46 I have trouble with my astronaut friends. They never Apollo-gise.
---
47 Why do feline creatures love space so much? Because of the cat-mosphere.
---
48 How do astronauts tell the time in space? They carry a rocket watch, of course.
---
49 If you are looking for the best place to go shopping in space, just look for the nearest department star.
---
50 I took my space loving friends on what was supposed to be a fun day out. It turned into a real mission.
---
A good space pun can send you to the moon and back with the giggles, so amuse yourself and your friends with these witty one or two liners! Enjoy the chuckles and the enjoyment this will bring to you and yours. Here are some airplane puns, library puns, or foot puns that you may like as well.