Most countries have prioritized air transport because of its potential in spurring economic growth and development. However, travelling by plane doesn't come without its drama and at times all this can be packed in a capsule of fun. The airplane puns you are about to read below is a collection of all the bits and pieces of fun moments. Whether you are travelling for leisure or serious business, you will find them entertaining.
Best Airplane Puns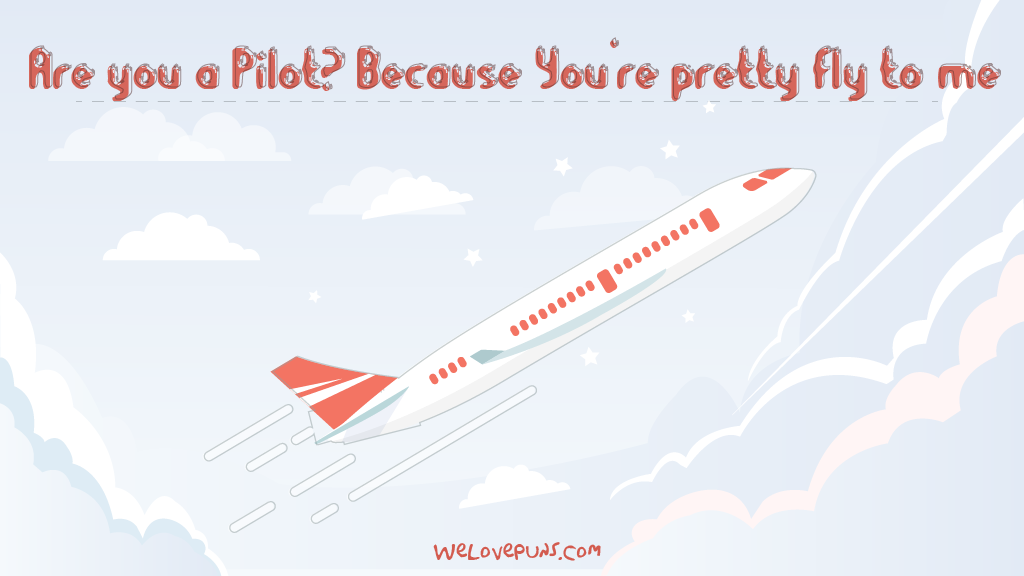 ---
1. Airlines have nowadays become so cash strapped that they charge you for everything including emotional baggage.
---
2. When you cross a plane and a snake, you will end up with a Boeing Constrictor.
---
3. When the pilot was asked how high he would get, he replied, "I don't do drugs."
---
4. People who fall sick at the airport possibly end up with terminal illness.
---
5. When doing his air test, a young pilot flew directly through a rainbow. When the results were out, he had passed with flying colors.
---
6. The pilot was lucky. He always had work. Whenever he made an application, it was almost certain that he would land a job.
---
7. Have you ever travelled on a flying carpet? It is such a rugged experience.
---
8. The senate sat through the debate on unmanned aircraft strikes. It kept droning on from hour to hour til half past midnight.
---
9. I have always had acrophobia, but the plane flight brought it to a new height.
---
10. The plane industry is gradually taking off and soon it will be touching new heights.
---
11. There are a lot of similarities between a flight attendant and a jet engine. However, one main difference separates them; while the jet engine stops whining at the end of the flight, the attendant doesn't.
---
12. The difference between pepperoni pizza and a pilot is that the former can feed a family of four.
---
13. A space pilot who lives dangerously is called Han YOLO.
---
14. When you cross a magician and an airplane, the result is a flying sorcerer.
---
15. If you want to begin making a small fortune operating a charter airline, start with a large one.
---
16. An error-plane is an aircraft that is about to crash.
---
17. Weather forecasts are simply horoscopes with numbers.
---
18. Some airplanes are so cramped that at the end of the trip, you suffer jet leg.
---
19. When the pilot began lying about his flying, he went into a tale spin.
---
20. You never realize how time flies when you are not wearing a watch on a plane.
---
21. I am lucky to live in an airport, but whenever the guard comes out at night, Heathrows me out.
---
22. If you have a bad altitude, you cannot be a good pilot.
---
23. Imagine out of the blue he became a skydiver.
---
24. The spacecraft took amazing pictures of Saturn and Mars and got the best shot of both worlds.
---
25. Initially, the passenger couldn't find where his next flight was, but fortunately, he made the connection in time.
---
26. Under its coat, a storm cloud wears a thunder wear.
---
27. As soon as the plane was invented, things started looking up.
---
28. When giving their experience, the astronauts said that their journey to the moon as simply out of this world.
---
29. When the satellite went into orbit on the first day of January, they literally caused a New Year's revolution.
---
30. When the plane hit turbulence, all the passengers went flying.
---
31. As you would expect, most airline pilots make friends only in high places.
---
32. His career dream was to become a pilot but later decided that this was over his head.
---
33. When the plane landed into the lumberyard, the pilot had a smooth time navigating.
---
34. When he became an astronaut, Joe had a blast.
---
35. It is not a surprise that most astronauts and pilots love doing launches.
---
36. Even though the little boy was hungry, he didn't ask the flight attendant for a snack because he lacked the nuts.
---
37. The reason aliens are so lovable is that they are spatial.
---
38. What do we call an aeroplane that cannot take off? – It is called an error plane.
---
39. The librarian is kicked off the aeroplane because it has already been overbooked.
---
40. The company is planning to make a new series to show people how to fly an aeroplane. They are now filming the pilot.
---
Airplane puns are exciting and uplifting. Before landing into your usual emotional state, dig into the following categories for more puns. Cake puns, poop puns, fire puns and much more.