Libraries are great. You can borrow books, CDs, DVDs; learn about ancient history and lose yourself in a romantic novel to your heart's content. Also, they are a good source of hilarity in that they are a source of great puns, funny one liners, and those little sneaky interjections that can make you groan! If there is a book lover in your life, or if you feel the need to bring a little humor into the hushed corridors of the hallowed library, then have a look through our list of library puns…
Best Library Puns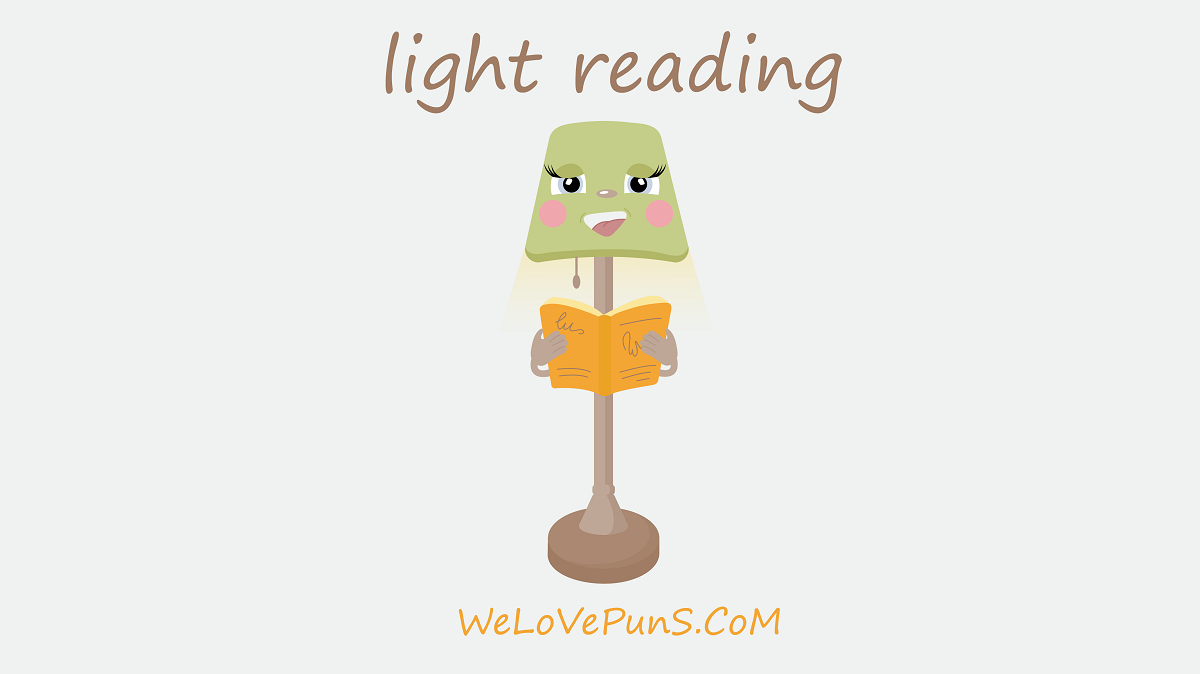 ---
1 My library at home is a real mess. I'm very ashamed of my shelf.
---
2 It's often quite chilly in a library. But this is easily sorted; you can just put on a book jacket.
---
3 It's hard to tell if your librarian likes you, or if you are just reading too much into it.
---
4 What are the scariest books written? Those that are written by ghostwriters!
---
5 If you are having an argument with a friend in a library, it is always a good idea to stop and check that you are on the same page.
---
6 I wanted to check out a book about illusions in the library. The librarian tried to find me one, but they had all disappeared.
---
7 I found a book about anti gravity in the library the other day. It's so good, I can't put it down.
---
8 What is the tallest building in any city? It's always the library, because it has the most stories.
---
9 My librarian is so beautiful that I'd love to date her. I really need to ask if I can take her out.
---
10 Librarians are the best people to tell jokes to. They always get the reference.
---
11 What do you do when your dog eats your library book? You take the words right out of his mouth.
---
12 If you break up with a librarian, you have to just turn the page and start a new chapter.
---
13 If you are looking for a great chat up line in a library, try "Dewey belong together?"
---
14 Are you looking for a great book on cliffhangers? Have a look for…
---
15 I've tried to stop borrowing books from the library, but I just can't help my shelf.
---
16 Why did the ghost have to keep borrowing book from the library? He went through his books too quickly.
---
17 How do ghostwriters keep hold of the pen?
---
18 I've only just found out about the new library near me. It's all been very hush hush.
---
19 It's important, when borrowing books from a library, that you don't overdue it.
---
20 When a librarian retires, they move on to the next chapter in their lives.
---
21 Looking for a book on reincarnation? Check the Returns counter.
---
22 I tried to visit the world's biggest library, but it was overbooked.
---
23 Did you return your books after the due date? I only ask because you've got fine written all over you.
---
24 How do books keep out the winter chill? They wear book jackets.
---
25 I was looking for a book about Pavlov's Dog. I asked the librarian; she said it rang a bell…
---
26 Next, I asked her if she had a book about Schrodinger's Cat. She wasn't sure if it was there or not.
---
27 What's the best way to contact a librarian? You page them.
---
28 I am looking for a good book about dinosaurs. Someone told me to try Sarah Topps.
---
29 I think my local librarian really likes me. Every time I see her she goes all Dewey eyed.
---
30 My library doesn't actually lend out books. They are totally shelf-ish.
---
31 It can be dangerous being a librarian. The other day a book fell on my head – I can only blame my shelf though.
---
32 What happened when Shakespeare tried to get a book reserved? He was told "No holds, Bard".
---
33 Our librarian retired, and was replaced by a book with no pages. I guess it's just a cover.
---
34 Librarians struggle to get dates – they are for reference only, and cannot be checked out.
---
35 I love books by ghostwriters, but I do wonder how they hold the pen…
---
36 I am absolutely Wilde about the importance of being earnest.
---
37 It's fine to take drinks into the library, as long as you don't pour milk on the serials.
---
38 Are you looking for books about Fake News? Try the Fiction section.
---
39 I checked out a book about incantations, but none of them worked. The writer had clearly not used a spell check.
---
40 The librarian keeps looking at me through the gaps on the shelves… I'm pretty sure she's spine on me.
---
41 I was offered a job at the library, repairing the books. The contract was completely binding.
---
42 I once met someone who didn't like Lord Of The Rings. He clearly didn't know what he was Tolkein about.
---
43 Have you read the book about climbing Mount Everest? It's a real cliff hanger.
---
44 Ann Summers took over my local book depository, so now we go to the li-bra-rary.
---
45 I'm reading a Braille book. Something bad is about to happen, I can just feel it.
---
46 Why do cold people like the library? Because libraries are good for circulation.
---
47 If you fall over in the library, it's probably because you're in the non friction section.
---
48 My best friend is a librarian. I was having a crisis in my life, and he helped me by telling me I should believe in my shelf.
---
49 Are you looking for a book about Bigfoot? Try the large print section.
---
50 I am reading a book about Stockholm Syndrome. I didn't like it at first, but I really enjoyed it by the end.
---
So there you have it! Next time you need to catalog a good library pun, we've got you covered. If you have a bit of time to enjoy more puns, have a look at these science puns, or these math puns.