Lunch time is pretty much the best part of the day, right? (Along with breakfast and dinner, of course!) If you have been looking for something to spice up your lunchtime laughs, check out our list of lunch puns, to keep you amused while you munch.
Best Lunch Puns And Jokes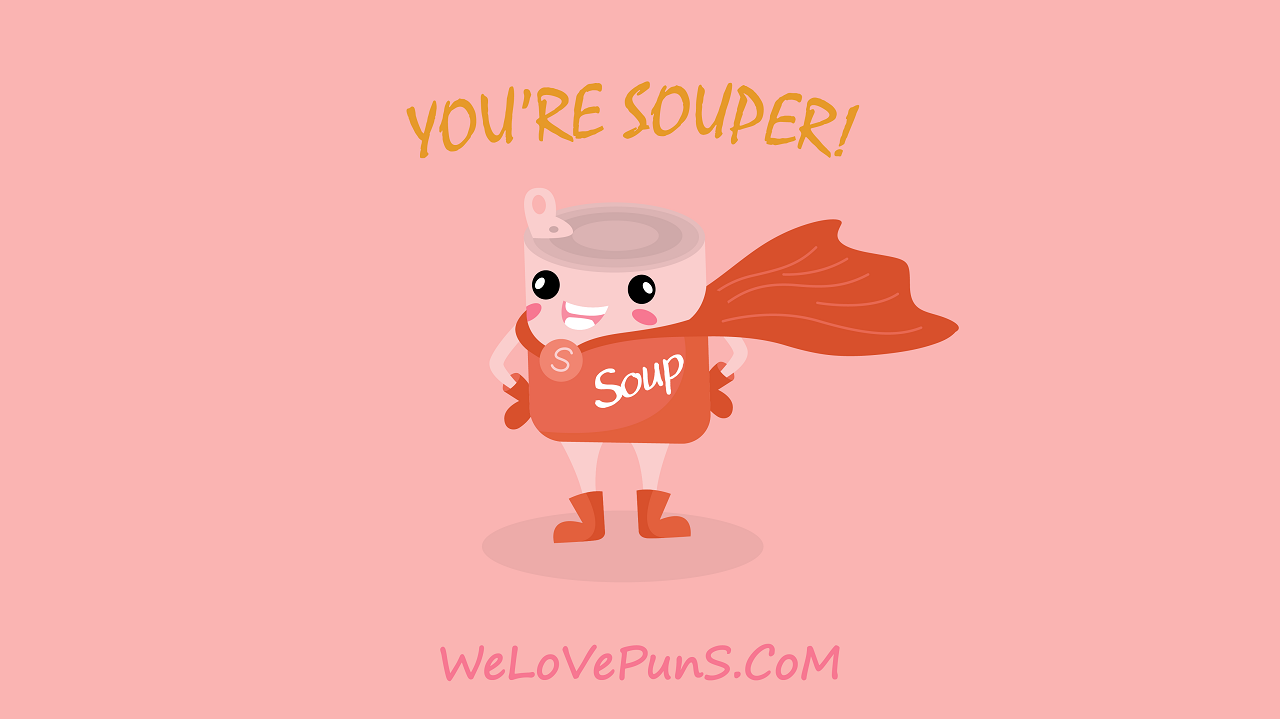 ---
1 I was startled to see a burger in the lift next to me as I was going up a floor. Apparently my company is taking lunch to the next level.
---
2 My Dalmation is always so appreciative of his lunch. After he's finished he always says, "Wow, that really hit the spot!"
---
3 I wanted to take my favorite houseplant out for some food. I was starving, but it said it only wanted a light lunch.
---
4 The rocket got confused at take off when the pilot was still eating. The rocket cried, "But I thought you said it was launch time!"
---
5 My mechanic tried to make us lunch one day but it didn't go well. Turns out he doesn't know how to tuna salad.
---
6 I was very upset when my favorite deli ran out of lunch meat, so I had to settle for German sausage. It was the wurst day.
---
7 My friend was never bullied at school. I asked him why and he said that when bullies tried to steal his lunch, he'd offer them a knuckle sandwich.
---
8 Breaking news! A cop was arrested today because he refused to take his lunch break. He was resisting a rest.
---
9 I really like a can of Cola when I eat my lunch; it's very good for that soda occasion.
---
10 I really fancied the pasta for lunch, but I couldn't finish it all. I asked for it to be boxed up so I could take it home – after all, a penne saved is a penne earned.
---
11 What do penguins get for lunch at school? An hour, the same as the giraffes.
---
12 My friend is a librarian, and it's a nightmare getting a lunch date with her because she's always fully booked.
---
13 I took my nudist friend out for lunch instead. He ordered a salad, with no dressing.
---
14 Have you heard about the scientist who was eating photons after he had eaten his lunch? He was still hungry, and needed a light snack.
---
15 A group of cannibals had organized a lunch date. One of them arrived late, so was given the cold shoulder.
---
16 My laptop took me out for lunch the other day. I thought he was starving, but in the end he only ate a few bytes.
---
17 It's Halloween, and we are on the beach. I have packed the only possible lunch item – sandwitches.
---
18 Suits are really fussy. When you offer to take them out for lunch, they refuse to eat anything except tie food.
---
19 My kids told me they hated when I did the shopping, because I always choose the cheapest lunch meat there is. Baloney, I replied.
---
20 I asked my child what class they would be in after lunch. They gave me a strange look and replied "Still Year 1, the same as before lunch."
---
21 A cowboy came out of nowhere, stole my lunch, then ran off shouting, "It's my tort-yeehaa!"
---
22 There's a new law in my home town that states male friends must have lunch together once a week. Well, it's not law, but it is a mandate.
---
23 I once bought a doughnut for lunch, then had to complain about it. The manager asked what the problem was; I replied, "The hole thing!"
---
24 What does a giant sea monster love to eat for its lunch? Fish and ships, of course.
---
25 Having lunch with my dad last week, he told me that French fries are not actually cooked in France. Apparently they're cooked in Greece.
---
26 I've always wondered where wizards eat their lunch. Turns out they go to the staff room.
---
27 I accidentally sent my child to school with an onion sandwich instead of a cheese one. Apparently they cried.
---
28 Something I thought was a camel approached me the other day and asked me out to lunch. It said, "Alpaca picnic."
---
29 How do you invite a dinosaur to lunch? It's pretty simple actually. You just say, "Tea, Rex?"
---
30 There's only two things that are off the menu for lunch ideas, and those things are breakfast and dinner.
---
31 I went out for lunch with a plate recently. It was great, and I didn't have to pay because the plate said, "Lunch is on me!"
---
32 Have you ever wondered what Father Christmas gets in his packed lunch? Ho ho home made cookies, of course!
---
33 It's always really easy to have a bunch of Egyptian mummies over for lunch. You just give them wraps.
---
34 My husband is a keen golfer, so I always pack him a lunchbox so he can stay out longer. His favorite is a ham sand-wedge.
---
35 Have you ever gone out for lunch with a duck? It's pretty boring; they generally just eat soup and quackers.
---
36 My dog absolutely loves it when I get pizza for lunch. He doesn't like all the toppings though; he'll only eat pupperoni.
---
37 Two cannibals are having lunch together. They are eating a clown and it's all going well until one says to the other, "Does this taste funny to you?"
---
38 When a man died suddenly in a restaurant, police tried to find out what he had eaten for lunch. It's an ongoing ingestigation.
---
39 Lunch out with penguins is always fun. They usually take me to their favorite freeze burger joint.
---
40 I'd gone to an all-you-can-eat place for lunch, and was just tucking in when my boss approached with a task for the afternoon. I told him I already had lots on my plate.
---
41 I do enjoy a plate of offal for my lunch. Some people say it's disgusting, but at least it's a hearty meal.
---
Having time to stop and eat is great – and having time to stop and eat and laugh is even better! Whether you are livening up your own lunchtime or amusing friends, family or colleagues, these puns will get your food off to a funny start!