Perhaps you might not have grown up in the countryside, but every year when the summer comes, your parents would take you to a faraway farm. There, you can breathe fresh air, drink clean stream water, enjoy green rows of trees, and hear the funny sounds of different animals. All of these activities would leave your faces with smiles and give you a lot of sweet memories in childhood. The following list of the best farm puns is a great choice to bring back these pleasant things and enjoy your weekend. Let's check it out.
Best Farm Puns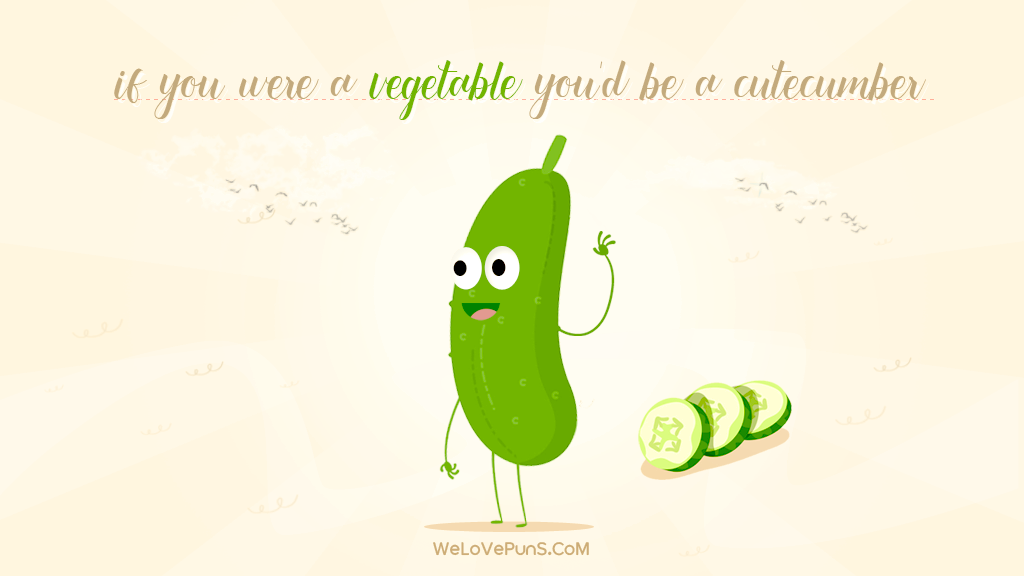 ---
1. You should never tell your secret on the farm because those corns have ears and potatoes have eyes.
---
2. The scarecrow is a promising candidate for the Noble Prize because it is always out standing in the field.
---
3. Which day of the week does a potato hate most? – Fry-day!
---
4. What does a farmer often use to make his crop circles? – He uses a Protractor.
---
5. The cows are jumping over the moon before the farmer has cold hands.
---
6. What do we call a fat bull? – A beefed!
---
7. All that the farmer can get from a pampered cow is spoiled milk.
---
8. The farmer: "Morning cows!"
The cows: "Mooo!"
---
9. The best thing about farming is that you can get down and become dirty with your hoes.
---
10. What is the most favourite type of candies of a happy farmer? – It is a Jolly Rancher!
---
11. Whenever the farmer milks a cow, he always talks about udder nonsense.
---
12. On the weekend, all of the cows on the farm often hang out and watch moo-vies.
---
13. I know it is corny, but the corn farm is a-maze-ing to me.
---
14. City lights are nothing to farm nights!
---
15. A cattle with a sense of humour is also called laughing stock.
---
16. A farmer finds his lost cow by tractoring down.
---
17. The lamb calls the police because it has just been fleeced.
---
18. Whenever the farmer gets sick, the farmacist (pharmacists) will be in charge instead.
---
19. What does a farmer say when he loses a cow? – "What a huge miss-steak!"
---
20. The farmer often feeds his pigs vinegar and sugar because he wants to have sour and sweet pork.
---
21. The horse on my farm loves playing stable tennis.
---
22. Which kind of horse often goes out only during the night? – Nightmares!
---
23. The baby strawberry is crying hard because its papa and mama are standing in a jam.
---
24. What do we call when a hen lays eggs on top of the barn? – An eggroll!
---
25. The policeman just arrests the turkey because he suspects it of fowl play.
---
26. What is the most favourite sport of sheep? – Baaa-dminton.
---
27. When a horse lives next door to another horse, we call them neigh-bours.
---
28. A cow without legs is also called ground beef.
---
29. The mom cow says to her baby cow: "Son, it is pasture bedtime!"
---
30. The bankrupt farmer cannot complain because he has no beef.
---
31. The pig decides to dump his girlfriend because she is a rear boar!
---
32. What do we call a sleeping bull? – It is a bulldozer.
---
33. Have you watched a series called "The Tractor"? I think that the trailer is much better.
---
34. All farmers in the town are participating in a new reality show called "The X-Tractor!"
---
35. I do not know that farmers also raise cows in the Arctic. They are called eski-mooes.
---
36. The organic veggies die of natural causes.
---
37. A useful tip when you see a cow standing in front of your way is to tell it to moooove.
---
38. Which animal on a farm can keep the best time? – A watch dog.
---
39. Do you know who often tells jokes about chickens? – Comedi-hens.
---
40. The cabbage wins the race competition on the farm because it is always ahead.
---
41. The farmer is so cruel, he pulls the corns by their ears.
---
42. When a horse gets sick, a farmer will give it cough stirrup.
---
43. How does a farmer count the number of cows every day? – He uses a cow-culator.
---
44. The farmer is trying to tractor down to find his future wife.
---
45. Do you know why cows have hooves rather than feet? It is because they lactose.
---
46. Which flower can grow under our noses? – Tulips!
---
47. Pigs also know how to do karate. They are called pork chops!
---
48. The most favourite fruit of a scarecrow must be straw-berries.
---
49. Do you hear about the magical tractor on the farm? It just turns into a field.
---
50. What do we get when we cross a farmer and a robot? – We have a trans-farmer!
---
51. The dog will never listen to the jokes of the sheep because he has herd all of them.
---
52. When a sheep is covered in chocolate, we have a candy baaaar!
---
53. A good gardener will never miss a beet.
---
54. The neurotic pig says to the farmer: "You should not take me for grunted!"
---
55. When I ask a farmer whether it is simple to milk cows, he replies: "Obviously, any jerk would do it easily!"
---
56. All pigs in this farm are called "ink" because they always run out of the pen.
---
57. All farmers in this town send their children to kinder-gardens for education.
---
58. Grain farmers often have tough lives because they can barley survive from wheat to wheat.
---
59. When a cow experiences the same feeling many times, it might have a deja – moo!
---
60. Where do animals in the farm have lunch and dinner? – In a calf – teria!
---
61. When we cross an irritated sheep and an angry cow, we have an animal in a baaaad mooood.
---
Sometimes, it is necessary to have a pause from our daily busy life at work or study and enjoy the peaceful life in beautiful, serene countryside. We hope this hilarious list of the best farm puns would cheer you up for the whole day. Does not matter if you are sitting in your city home or riding a tractor after trimming some trees, they will make you love farm life more. For more interesting posts on similar topics, check out the following travel puns, peach puns, and rose puns.