"Roses are red.
Violets are blue."
There is nothing better than a bouquet of beautiful roses for your partner in Valentine's Day. Whether you want to treat yourself, have an amazing friend, or want to show your love, these reddish flowers are super romantic. And everything would be better with some witty sentence to bring fun and happiness. Below are some of the best rose puns to put in the bouquet. Do not forget to add several emojis or cute drawings to make your gift perfect.
Best Rose Puns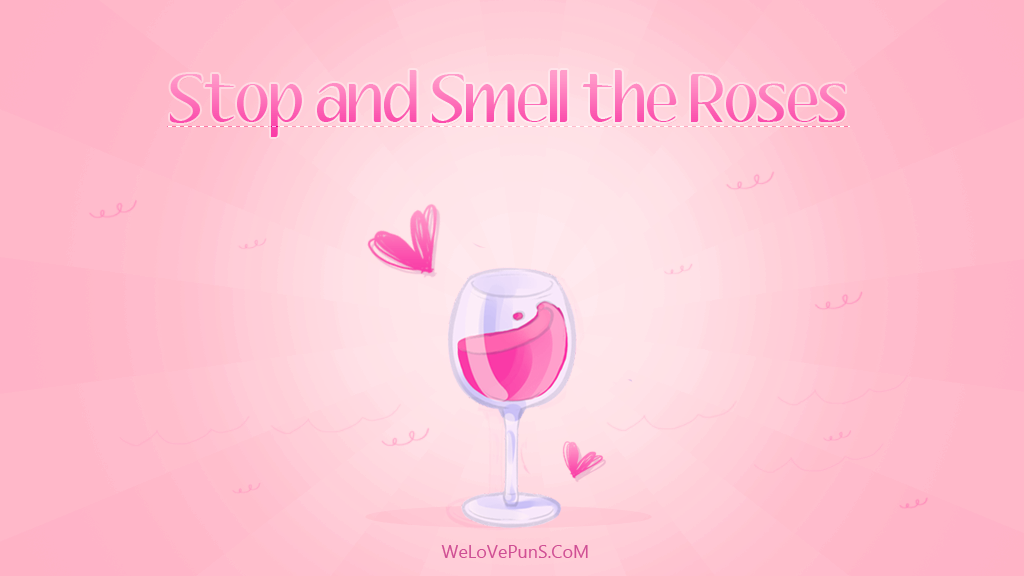 ---
1. A man can't live without love, just like a rose cannot grow without sunshine.
---
2. I am afraid of roses. It is a thorny problem. I am unsure where it stems from, but it is likely that I will be stuck with it.
---
3. Which is the most favourite rock bank of roses? – Guns N's Roses.
---
4. When the rose meets the love of his life, he feels so thorny!
---
5. A good pickup line for playboys: "Hi there, you need to know that roses are not the only things that are thorny and have a long stem."
---
6. If I have a rose for every time I think about you, I would be able to spread them all over the world.
---
7. If you want to have a small talk with girls, pick a rose and approach to say: "I just want to show this beautiful rose that it is not the most beautiful thing around here."
---
8. Do you know what would be better than a rose on a piano? – It must be a tulip on the organ.
---
9. When a flower was challenged, it rose to the occasion.
---
10. When a rose wants to have the second chance on his relationship, what would he say? – "I will grow on you, baby!"
---
11. Roses are so friendly because they always thank you a bunch.
---
12. Do you know how much does a rose love its family? – A bunch!
---
13. What do roses say to each other when they meet each other on the road? – "Hey mate, how is it growing?"
---
14. Which type of alcoholic beverage that rose lover might want to drink often? – Rosé.
---
15. What is the major that most roses choose in their college? – STEM (Science, Technology, Engineer, and Mathematics)
---
16. When the son rose goes off to college, his family puts all of their be-leaf in him.
---
17. When two roses fall in love with each other, we have a budding romance.
---
18. My love is flowering live a beautiful rose.
---
19. After I tell a joke to the rose, it says: "I was pollen your leg!"
---
20. What do we call two roses which are best friends? – They are called "buds".
---
21. Do you know about the rose who has just created a Tinder's account? – It is just looking for some-buddy to love.
---
22. I am the youngest rose kid in the family. I am the last bud not least.
---
23. Do you hear about the rose that was hit by a car on the street? – It was leafed to death.
---
24. What does a rose say when it is offering a job? – "Take it or leaf it!"
---
25. The flower decided to take his wife back after she cheated because he rose above it.
---
26. What does a rose therapist ask the patient to diagnose? – "Do you feel bouquet?"
---
27. Which type of fruit do most roses like? – It is rose – pberry!
---
28. Roses are an optimistic type of flower because they always see the world around through rose-tinted glasses.
---
29. The flower often gives his old clothes and items to a charitable organization. He is so generose!
---
30. Whenever I feel down or depressed, just do not stop be-leafing!
---
31. Roses are red. And so is Pizza sauce. I bought a large one, and none is for you.
---
32. This beautiful flower is for the girl who rose me right.
---
33. What do we call a rose scientist who often does experiments and explores new things? – He is a rose-searcher!
---
34. Which kind of fruit is favoured by roses? – Citr – ose!
---
35. Roses love watching football. Their most favourite player is Danny Rose, who is playing as a left back at Tottenham Hotspur.
---
36. Roses are beautiful and sweet because you can find them in suc – rose, one of the most common types of sugar.
---
37. Do you know which country love roses the most? – Rose – sia (Russia)!
---
38. In the ancient times of the rose kingdom, people write on a type of paper called papy – rose.
---
39. What do we call a rose that is extremely small and can spread quickly to cause diseases? – A virose!
---
40. In the last days of its life, the rose still have a positive attitude and live happily. It is very rose – ilient!
---
41. When we cross a rhino and a rose, we have a rhinoce-rose!
---
42. Do you remember the picture that I took in the rose garden? I could not see anything because the rose – olution is so terrible.
---
43. The most beautiful part of our face must be the eyeb – roses!
---
44. Whenever the flower feels sad and disappointed, you can see full of sorrose in its eyes.
---
45. Roses cannot bloom in the winter because cold weather makes them frose.
---
We hope you fall in love with these sweet and witty rose puns. They can be a good treat for you and your loved ones in Valentine's day or any normal days. Roses are always beautiful and they deserve to present in your mental life more. If you still want to have more fun, then just check out the following posts on lemon puns, peach puns, as well as travel puns.