There is nothing really funny about the ice, but for sanity's sake, you need to look for the jokes in everything. Many people claim to love it, while others cannot stand talking about how much they hate the freezing cubes. That brings us to a special thing that we usually either hate or love: puns. We have collected a list of top best ice puns to help you have fun this winter. Check out these awesome ideas and giggle with your friends.
Best Ice Puns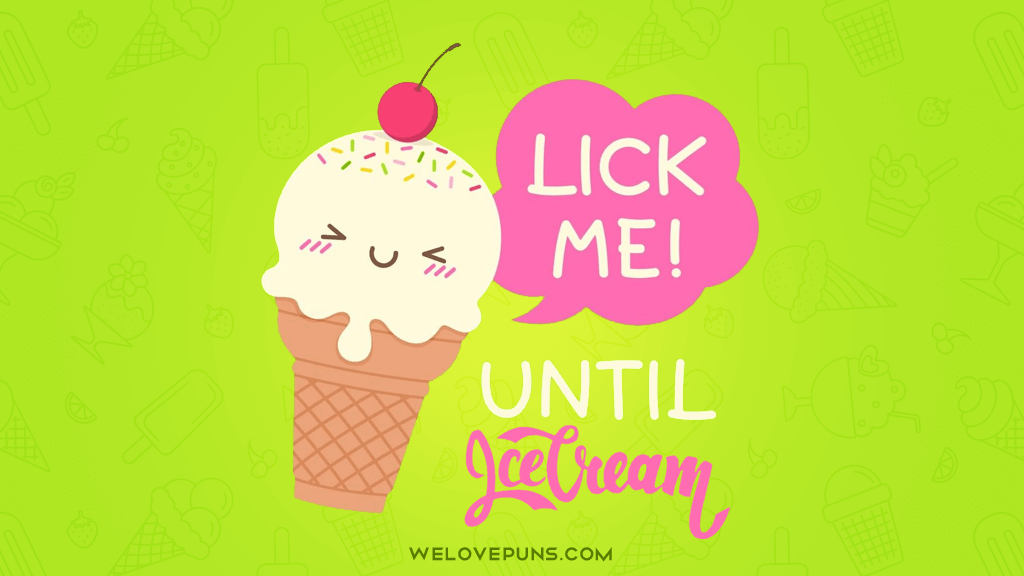 ---
1. The first time when I met my wife, I said that "I have an ice for you."
---
2. He fell in love at frost sight after seeing Anna in the prom last night.
---
3. Those people who experiment with thin ice would make a breakthrough in their life.
---
4. What do you call a person who is alone in the winter and feel too cold? – He is ice – olated.
---
5. Guess what my father did when our ice house falls apart. He igloo it back together!
---
6. What do we get when a person coldly stares at you? It a glare ice!
---
7. I have been trying to break the ice with my crush, but all I get up to now is the cold shoulder.
---
8. This small town will turn into an ice-burg when the winter comes.
---
9. What do we call a dollar bill that is frozen in ice? – It is called cold, hard cash.
---
10. What do we call a 50-cent ticket to an ice rink? – It is called a cheap skate!
---
11. If a snowman cannot ride a unicycle, tri-cycle, or bicycle, so what can he ride? – An ice – ycle!
---
12. What should we say to break the ice with a new friend? – Ice to meet you!
---
13. The kid constantly screams for ice cream!
---
14. I would like to tell you a great ice pun. However, it has just slipped my mind.
---
15. What would occur when an ice cube is angry? – It will boil with anger and let off some steam.
---
16. Do you know why nobody can get a job at the local ice rink? – Because there is currently a hiring freeze.
---
17. What would a kid say to everyone after she slips and falls on the ice? – Nothing. She just gives them a cold shoulder.
---
18. Do you know why there are so many ruts at an ice rink? Because the maintenance team must have been slipping up.
---
19. Last night, I walked into the ice cream store with an umbrella because I heard that there is going to be sprinkles.
---
20. Ice cream because my children are driving me crazy!
---
21. She is going to sleep in a bucket of ice. But then she got cold feet.
---
22. Why do strangers often walk out on the frozen lake? Because they think that it is the best way to break the ice.
---
23. What do we call an attractive and fashionable ice cube? – It is cool!
---
24. Every morning in the winter when my mom leaves home for work, she always wishes me to have an ice day!
---
25. To spot the glacier in the winter, people need to have a good ice – sight.
---
26. The next time when I invite my attorney for a drink, perhaps I will give her just – ice.
---
27. What would an ice cube say to a fire? – I am way cooler than you!
---
28. For those people who are living in the ice, it is a snow problem.
---
29. Yesterday, the weather forecast suggested that it will be rainy and cold. And more than that, today is an ice day.
---
30. The legendary cruise "Titanic" did not have sufficient lifeboats for everyone. However, that was only the tip of the iceberg.
---
31. After breaking into a luxurious hotel in London, the robbers warned the receptionists and assembled guests – "Alright ladies and gentlemen! All hands over the ice!
---
32. Avoid placing the ice cubes directly on the skin, or you will have an ice – sore.
---
33. Baby, I am on ice!
---
34. What does a soldier say to his comrades to warn that he is going to throw an ice cube? – Ice in the hole!
---
35. When my mother saw the picture I took during the Alaska trip last year, she said that "It is a very ice pic!"
---
36. Winter is coming and the roads are becoming icy weather you want it or not.
---
37. I wish you and your family has an ice day on this Christmas.
---
38. Winter is the best time of the year to make new friends because you can easily break the ice.
---
Hate it or love it, these great ice puns would make you feel relaxed to go through this long winter. We hope that you have fun with friends and family. Want more hilarious and witty puns? Then check out the following ones on penguin puns, mountain puns, and hat puns.