Ah yes, good old H20; who doesn't love a tall glass of water? This clear, life giving liquid is an integral part of our lives. In addition to guzzling liters of the stuff down every day, we also love swimming in it and using it in all types of contraptions (namely, the waterbed). It's in our rivers, oceans, seas, and literally falls from the sky. Still, we just can't get enough of the stuff, so we decided to give it one more use that should also leave you soaking wet. That's right, prepare to get your punny bone tickled with some of the best water puns this side of the Sahara. But don't stop with that, look at our selection of good vegan puns and jokes too.
Best Water Puns and Water Jokes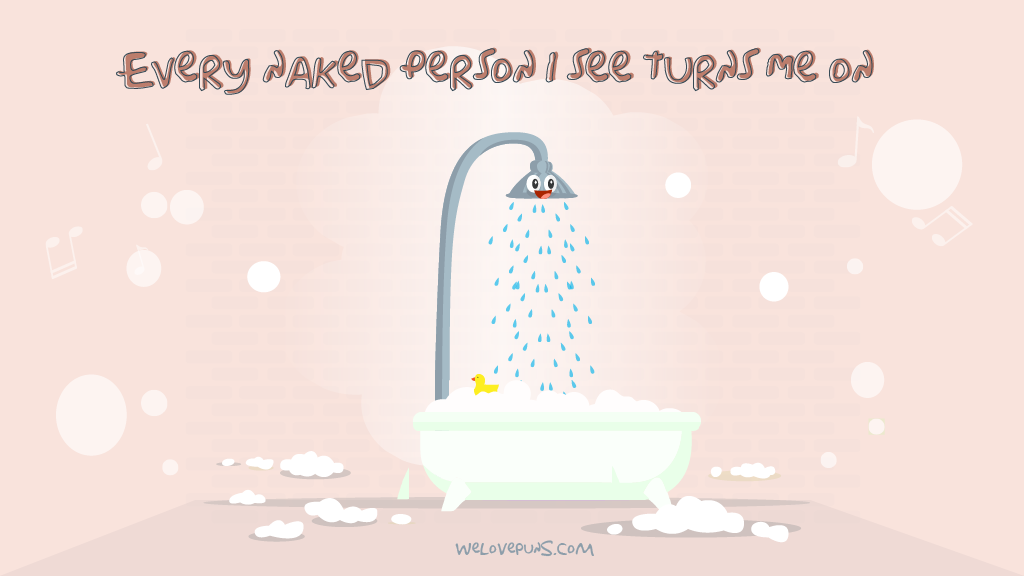 ---
1. So, water you waiting for? Let's dive right in and… oh, I guess we already started then.
---
2. When the water slide construction was done, the adventure park manager really hurt himself volunteering for the dry run. Bloke turned off the water to make the run really dry.
---
3. Did you hear the one about the couple and their new waterbed? Yeah, it made them drift apart.
---
4. We asked our lazy coach if he could teach us how to swim under water, all he said was, "Don't hold your breath."
---
5. When the police boat started leaking and filling with water, the cops had to be bailed out.
---
6. I never realized that water skiing could be such a drag until I got lugged for several nautical miles.
---
7. I don't like fishing in the river down the creek. Damn place is always too crawdad for my taste.
---
8. Announcement Varsity High – I'd hate to rain on your parade, but the forecast says it's literally going to rain on today's planned parade.
---
9. Did you hear about the IT guy who drowned in the river? Yeah, poor guy was trying to stream a viral video.
---
10. Sea, I told you these water puns were funny; And we're barely halfway there.
---
11. Did you hear the one about the blind, angry, old Egyptian man? Yeah, he was getting see Nile.
---
12. Whenever I try to answer a question in my Geo class, damn teacher always tells me to be more Pacific – says my answers are too shallow.
---
13. My long voyage out in the Indian Ocean was so magical; I swear it felt like a fanta-sea.
---
14. Did you hear about the guy who took a dive in the shallow end? Talk about jumping to the wrong conclusion.
---
15. Although drinking as much as 8 glasses of water a day is recommended, try drinking an entire bucket and you might turn a little pail.
---
16. Would you say a liquidation sale is when bottled water is sold half price off?
---
17. Until the age of 10, I honestly thought Pier pressure was what kept docks afloat on water.
---
18. Today's deep se divers are great! Some of the depths they can reach are un-fathom-able.
---
19. I don't know about you, but this shore is a nice list of puns, am I right?
---
20. How does Aqua man great his guests? Welcome, glad to make your aqua-intance.
---
21. Once winter comes knocking, all the roads clog up and there snow way of getting around.
---
22. Did you hear about the dehydrated public speaker? Yeah, he just couldn't keep the conversation flowing.
---
23. Joey loves watching the fish pond while pondering the meaning of life.
---
24. I hope you're not getting tide of all these water puns because urine for a real surprise at the end.
---
25. What are all you lifeguard trainees doing here? The teacher told us to wet over here for a couple minutes.
---
26. Did you hear the one about the Caribbean genie? Yeah, you rub his lamp and you get three fishes!
---
27. Let's have a moment of silence to honour the men who gave their lives in the Winter battles; theirs was a great sacrif-ice.
---
28. The thief who robbed the fruit store had no excuse for his unjuicetifyable actions.
---
29. This is probubbly the best list of water puns you'll ever come across – hilarious.
---
30. Be patient kids, I'm sure dad will bring home your favourite tuna – eventshoally.
---
31. So you don't think my water puns are funny huh? That really hurts my self-esteam.
---
32. This is where I say goodbye friends, my well of ideas has suddenly run dry.
---
33. Water will never laugh at puns or jokes simple because it is not a fan of dry humour.
---
34. What is the best source of water for us? – It is well water.
---
Did you find it funny or not at all? Hey, give us a second chance by checking this list of best puns, these funny whale puns, or these great ocean puns.