Wishing someone "good luck" as they start a new job or go on an adventure can get a little boring, and you might want to find more imaginative ways of doing so. Check out our list of puns for good luck! They will be sure to get the message across, while raising a smile at the same time.
Best Puns For Good Luck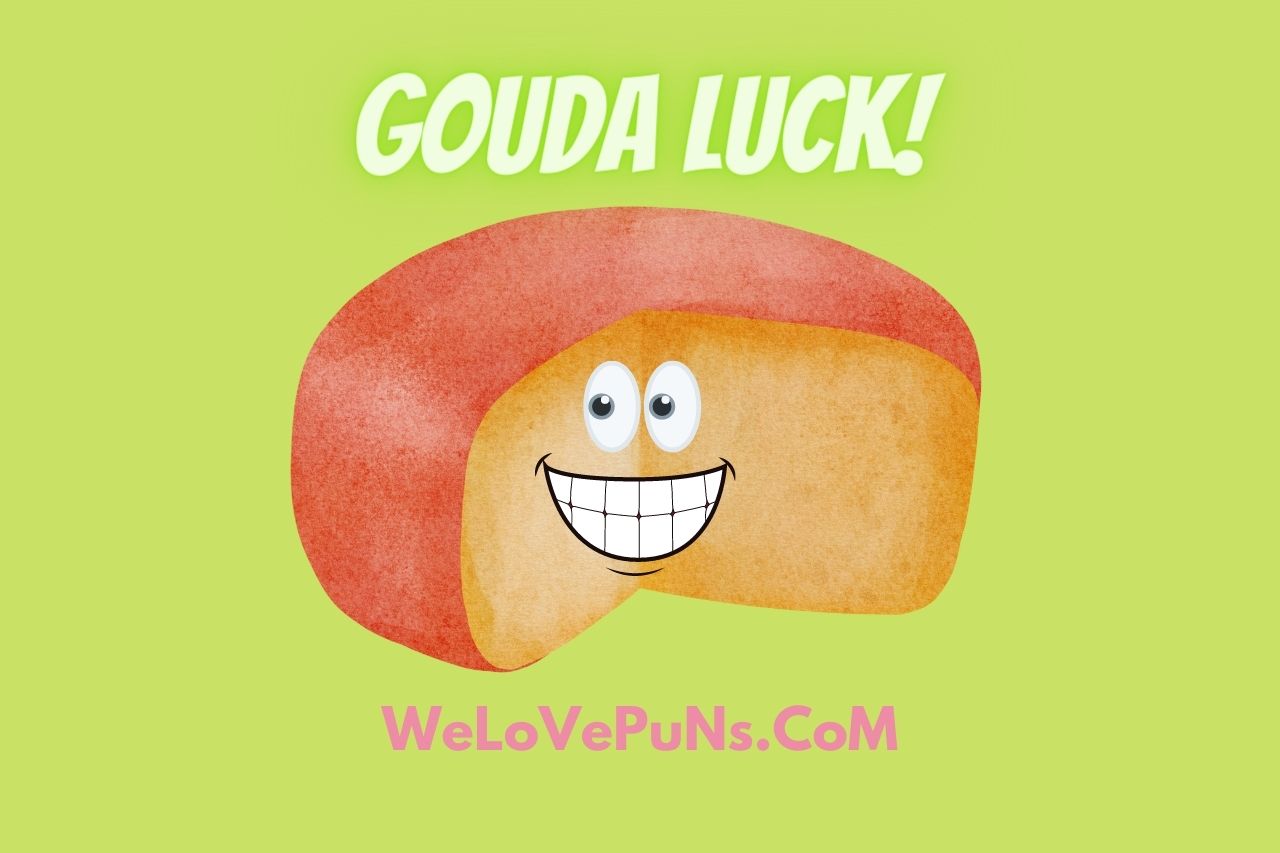 ---
1 I wouldn't say I'm unlucky, but I did win a new hairbrush the day after I shaved my head.
---
2 Have you heard about the famous guy who solves crimes accidentally? His name is Sheer Luck Holmes.
---
3 I really don't need to go to the gym. The best exercise I get is constantly pushing my luck.
---
4 Why is it that breaking a mirror is said to bring 7 years of bad luck? It's because this is the time it takes to reflect on your mistake.
---
5 I knew a lady once, she was the most unlucky person I had ever met. Her name was Miss Fortune.
---
6 It's the first day of my new job tomorrow! I've been hired by an electric company. Wish me luck, it's my induction day.
---
7 A famous sports star always carries a pair of his wife's pants in his shoes on a big match day for good luck. No one knows why it works, but he's still undie-feeted.
---
8 My child was desperate to pee on a long road trip. As we pulled up to a service station, I told her "Urine luck!"
---
9 Fish never have any luck when they're put on trial. I guess it's because they're always gill-ty.
---
10 The good luck of a rabbit's foot is legendary. After all, it is on the end of their leg…
---
11 I do enjoy Google's "I'm feeling lucky" button. It's pretty much love at first site.
---
12 You really should feel very lucky if you get a calendar aas a gift. Their days are numbered, you see.
---
13 My favorite pair of lucky socks have started to rip. They're on their last legs.
---
14 Someone threw a can of Coke at me today! Luckily it was a soft drink.
---
15 I always think that people who work in petrol stations are very lucky. They have such fuelfilling jobs.
---
16 My friend came over and told me that his wife was driving him to drink. I told him, "Think yourself lucky – mine makes me walk."
---
17 Did you hear about the lucky guy who made millions investing in Apple? They say he was in cider trading.
---
18 I have a friend who is very unlucky. He works at the North Pole, and everything he tries just ends up going south.
---
19 My girlfriend likes to wave smoke around the house for good luck. I have been told not to laugh at her for this – it's sage advice.
---
20 An botanist once tried to cross a four leaf clover with poison ivy because they were hoping for a rash of good luck.
---
21 Did you hear about the astronomer? He found a whole new planet. When asked how he did it, he said he'd just followed his lucky star.
---
22 You can test your luck by trying out skydiving. This is the only time where the phrase "If at first you don't succeed…" doesn't work!
---
23 Good luck is like a box of chocolates. You never know what you're gonna get – but whatever it is, it will be sweet.
---
24 You can't buy luck, it's true. However, you can buy a lottery ticket, which is almost the same thing!
---
25 Knock knock. Who's there? Alpaca. Alpaca who? Alpaca lucky charm in my pocket.
---
26 A lot of people tell me that I'm completely crazy. Luckily, it's only me who can hear them.
---
27 Have you ever encountered the Lucky Charms leprechaun's evil twin? They say he's tragically malicious.
---
28 My neighbor knocked on my door at 3am! Luckily for him I was already up, practicing my bagpipes.
---
29 I overheard two married men talking in a bar. One said, "I'm so lucky! My wife is an angel." The second one replied, "That IS lucky. My wife's still alive."
---
30 My friend's parents tried to surprise him with a car on his 30th birthday. He was lucky that he got out of the way at the last second.
---
31 The husband is in hospital after a spider bit him on the head. It was so lucky I was standing so close, as I was able to hit the spider with a bat.
---
32 I really think that people who work in coin factories are the luckiest people ever. They make so much money.
---
33 I'm actually really lucky that I wasn't close to my dad before he died – he stepped on a landmine.
---
34 My friend wins a lot of marathons. She says it's not because she's lucky, it's because she's driven.
---
35 I spotted a vegan carrying a lucky rabbit's foot the other day! I'm pretty sure it was a faux paw.
---
36 What's the connection between a novice woodworker and a constipated woodworker? They're both lucky if they produce a stool.
---
37 My dad fell of a 40 foot ladder the other day. It was very lucky that he was on the bottom rung.
---
38 Have you heard about the luckiest animals in the world? Woodpeckers. They're always knocking on wood.
---
39 Did you hear about the pilot who died peacefully in his sleep? His passengers weren't so lucky.
---
40 Someone threw a jar of Omega 3 tablets at me the other day. I was lucky to escape with super fish oil injuries.
---
41 My friend always buys a lottery ticket on Valentine's Day. He says he does it because it gives him a chance to get lucky.
---
42 I have a friend who's wife calls him a serial cheater, which is odd because he only eats Lucky Charms.
---
43 My dog is called Lucky, and I love when he escapes so I can tell people, "I was up all night getting Lucky!"
---
Good luck is always a nice thing to wish someone – and doing it with humor will always be welcome. Send your friends on their way with some puns for good luck! If you're looking for more, check out these puns about whales.