If you have a boyfriend who needs cheering up, why not try out some puns for boyfriend? These will be sure to raise a smile! Whether you're getting your own back on a wisecracking guy, or injecting some humor into your boyfriend, you'll both love these jokes.
Best Puns For Boyfriend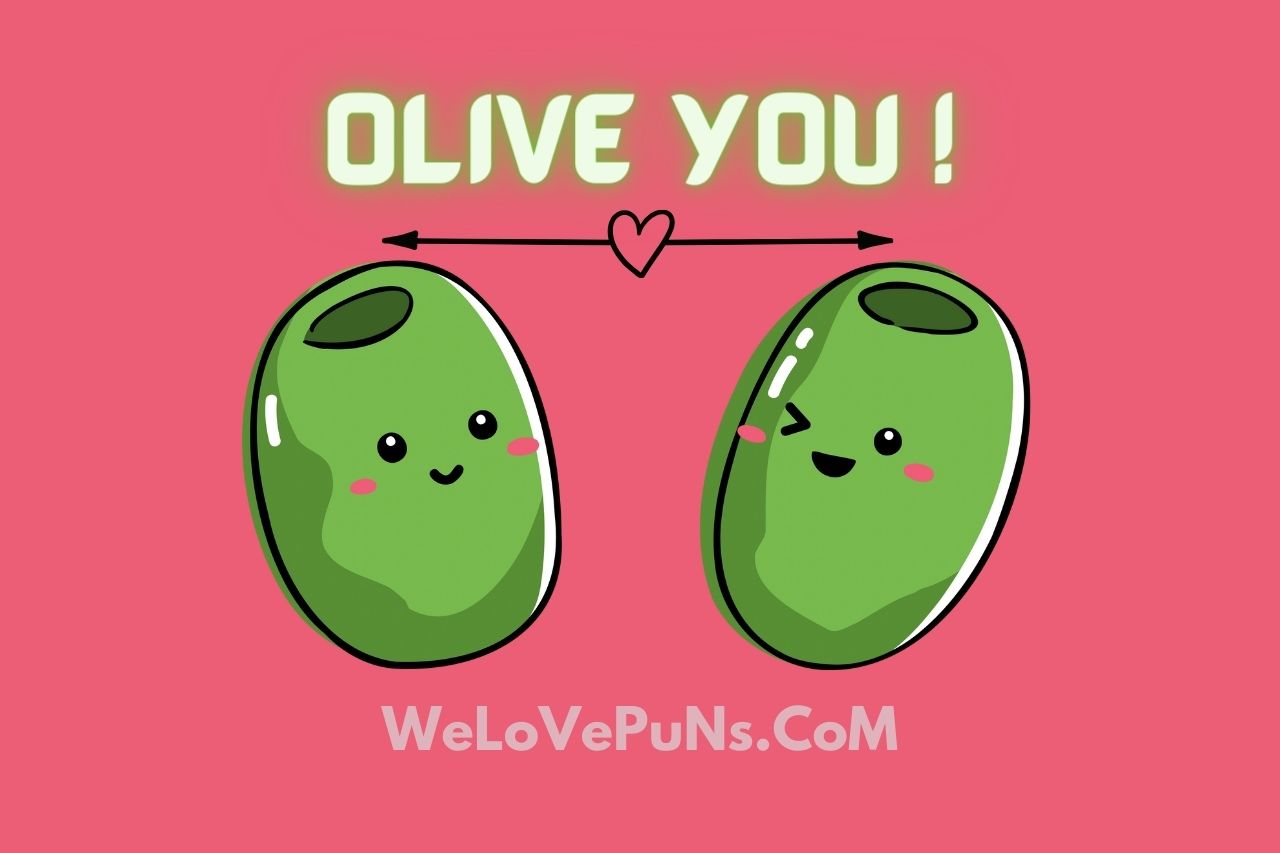 ---
1 I broke up with my boyfriend because I didn't like his politics – he was a Communist. Looking back, there were a lot of red flags.
---
2 I met my boyfriend at the zoo. As soon as I saw him there in his uniform, I knew he was a keeper.
---
3 My friend works in a pub and broke up with her boyfriend over the bar. He didn't take no for an answer and kept asking for another shot.
---
4 Girl mushrooms have the best dating luck. All their boyfriends are fungi.
---
5 Barbie's boyfriend was involved in a serious car crash. The first thing the police did was to contact his next of Ken.
---
6 I wasn't sure what to call my second ever boyfriend. In the end, I went with Bae-B.
---
7 It's ok to not have a boyfriend. To make yourself feel better, buy a sheep and name it Relation. There you go – a Relationsheep!
---
8 My friend is a radiographer and her last boyfriend was called Raymond. Needless to say, he's now an X-Ray.
---
9 There's just one thing I need to warn you about… If your boyfriend asks for matador equipment for Christmas, it's a huge red flag.
---
10 If your boyfriend doesn't like these puns, pun-ish him by reading him some more of them.
---
11 If your boyfriend is a goalie, never break up with him. He's a real keeper.
---
12 Some people say a boyfriend is a bit like a pair of jeans – they look good for a while, but eventually they fade and have to be replaced.
---
13 My boyfriend took me out for dinner, and I told him to do something that would make my heart race. He told me he'd forgotten his wallet.
---
14 That same boyfriend wants me to stop imitating flamingos. In fact, he's had to put his foot down.
---
15 My friend has had to stop seeing her boyfriend – not because she doesn't love him, but because he accidentally poked her in the eye.
---
16 I do think sloths would make terrible boyfriends – they're just too clingy.
---
17 My boyfriend isn't allowed candles on his birthday cake any more. After all, all his wishes came true when he got together with me!
---
18 I have a new boyfriend who works in a pizza parlor. I know it's cheesy, but he's stolen a pizza my heart.
---
19 A friend's boyfriend said he wanted some space, so my friend locked him in the garden.
---
20 It is best to never pick a tennis player as a boyfriend. Love means nothing to them.
---
21 Get your boyfriend to decide who's the boss by holding up a mirror in your face.
---
22 My boyfriend murmured "I love you!" one night. I asked if it was him or the wine talking – he replied, "It's me, talking to the wine!"
---
23 Every time I make a cup of tea for my boyfriend I hum a special song. "Everything I brew, I brew it for you."
---
24 I told my boyfriend I had already donated an organ. He was astonished, until I told him that I had given my heart to him.
---
25 Every day my boyfriend is with me, he tells me he falls for me all over again. I swear my parents just think he's drunk.
---
26 If you have a good selection of fruit puns and your boyfriend doesn't get them… I'm sorry, but you have to let that mango.
---
27 I went on a first date with a butcher. He started with "It's nice to meat you."
---
28 Your daughter's first boyfriend brought her home after her curfew. What do you call him? An ambulance.
---
29 My friend is frustrated with her boyfriend's frugal nature. She called him out on it, and he replied, "I'm not buying it."
---
30 In the old days, you wouldn't propose to your girlfriend over a phone call. You'd just give her a ring.
---
31 My boyfriend runs a dairy. I always tell him that I like him butter than anyone else.
---
32 Boyfriends can be like the car keys, or the remote… You can't find one anywhere.
---
33 I'm dating a guy who's an electrician. He says I'm like a light switch, because I turn him on.
---
34 My friend's boyfriend is a football player. He hates Valentine's Day because he doesn't want to get red cards.
---
35 My new boyfriend is a squirrel. I'm totally nuts about him.
---
36 You should never get a pastry chef as a boyfriend. He'll only dessert you.
---
37 I work as a florist, and my boyfriend say his life has been all sunshine and roses since he met me.
---
38 I once had a boyfriend who was a knee surgeon. Every day I fell for him a little more.
---
39 Have you heard the saying "A boyfriend is like a parking space?" It's because the good ones are always taken.
---
40 Boyfriends can be a bit like mascara – they often run as soon as you start crying.
---
41 What does Adele say when she spots her boyfriend at the playpark? "Hello, from the other slide."
---
42 I always stroke the shirts of people I am considering dating, because I have to check if they're boyfriend material.
---
43 My boyfriend broke up with me because I didn't like the video game he was playing. What a silly thing to Fallout 4.
---
44 If your boyfriend tries to break up with you, jam your knee into his stomach. Then he'll know he can't leave, because you kneed him.
---
45 Boyfriends can be a bit like algebra. You don't believe me? Have you never looked at your X and wondered Y?
---
46 I told my boyfriend he was like dandruff – I just can't get him out of my head, no matter how hard I try.
---
47 A boyfriend I once had used to keep bees. I knew he was a keeper.
---
48 My friend, a pig, broke up with her boyfriend recently. When I asked her why, she said he was too boaring.
---
49 Did you know you can compare your boyfriend to a dodgy website? Both can give you viruses if you're not careful.
---
50 My boyfriend asked me if his salary was enough. I said it would do for me, but I wondered how he was going to survive.
---
51 I told my boyfriend I loved him with all my butt. He asked why I didn't say my heart – I told him it's because my butt is bigger.
---
Boyfriend puns are the best. If your man isn't very funny, hopefully he can up his game with some of our puns for boyfriend. And you need more, here you'll find more funny puns.