Though rarely spoken of, pandas have a life to themselves and you can learn so much about them in panda puns. Below are some of the best puns to turn your audience from black to white.
Best Panda Puns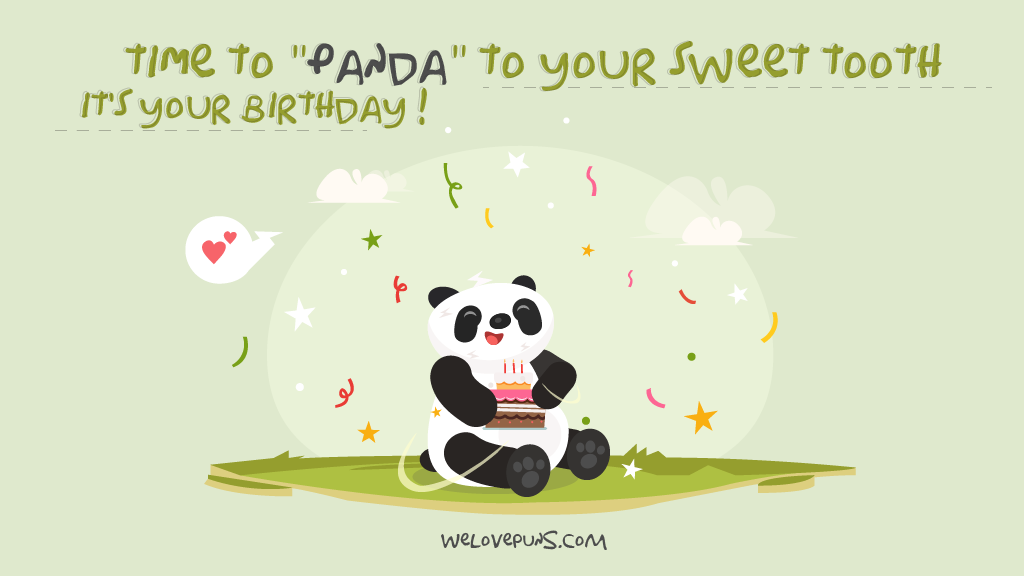 ---
1. How you handle a conflict is very important. What begins as a small argument may end up in utter pandamonium.
---
2. Within a few weeks, the unassuming disease had spread all over and become panda-emic.
---
3. In today's environment, there is no one who is ex-panda-ble. Everybody is significant and supposed to be heard.
---
4. When you live in a different environment for a while, you will see your worldview expandad.
---
5. When pitching for business, one of the things you have to prove to the financiers is whether your venture is scalable and expandable to other markets in future.
---
6. As the economy toughens and liquidity shrinks, households must monitor their expandatures to keep afloat.
---
7. When the journalist was reporting, the director decided to panda camera slowly to the right to capture what was going on at the background.
---
8. Most young people who go into drugs develop alcohol depandance rather quickly and struggle getting out of it.
---
9. The little gorilla was still depandant on its parents when it was isolated and put in a zoo.
---
10. The last gift I got from him was a little cute pandant for my birthday.
---
11. One way of describing the panda is by focusing on the legs and saying it has four furry appandages that it uses for walking and climbing.
---
12. In the 1960s, 70s, and 80s, the fashion was centered on suspandas that people wore to keep their pants from slipping down.
---
13. When our team beat the giants at the semis, I couldn't believe it. It was such an incredible, stupandas feat!
---
14. Most people do not want to live with their families past a certain age because of the need for space and indepandance as they go into adulthood.
---
15. What pandastic friends you have, they always remember you in your time of trouble.
---
16. The male panda said to his female counterpart, "You are beary awesome."
---
17. The only thing that goes black, white, black white, black, white, is a panda that rolls down a hill.
---
18. Pandas have fur coats because in denim jackets they would look stupid.
---
19. Pandas really love old movies and the reason is, they are always projected in black and white.
---
20. Chinese bears have fancy breakfasts, and, in their menu, they include panda cakes as one of their favorite food.
---
21. When Chinese bears are robbing banks, they wear pandanas.
---
22. When the panda was forced out of habitant by the loggers, he found life so un-bear-able.
---
23. The favorite expandable organ for a Chinese bear is the panda-creas.
---
24. What is black and white and extremely noisy? A panda hitting a set of drums.
---
25. What do you call a bear without bees? It is called ears.
---
26. The panda was planning for a date and he happened to show up a little too early to find her date bearly dressed.
---
27. Pandas can catch fish even without using a pole. They use their bear hands.
---
28. The best way to apologize to a panda is to bear your heart and soul out to them.
---
29. When the job at the daycare got pandamonic, the bear quit.
---
30. When you see a bear that jumps, but never lands, it is called peter panda.
---
31. Pandas are adept at making things with their bear hands.
---
32. The panda lost his dinner after his friend bamboozled him.
---
33. All the pandas that were in a food fight got bambooboos.
---
34. If you see anything in black and white that goes up and down, it is probably a panda that is stuck in a lift.
---
35. All of a sudden, all hell broke lose and we were wondering who opened the pandaoras box.
---
36. Pandas like watching old, classic movies because all of them were in black and white.
---
37. What do we call a panda that can fly and never grow up? – Peter Panda!
---
38. The bear decides to quit its job in the zoo because it is a mere panda-monium.
---
Panda puns are always hilarious to read and listen to. You can never have a dull moment reading about them. Enjoy the puns above and look out for other puns such as boat puns, wood puns, and carrots puns.