Deny it all you want people, but by now, it's obvious how much you're loving these puns. And speaking of love, why not throw a little romance into your humour, or is it humour into your romance? Either way, with all the pressure, drama, and repeated mistakes that go into today's relationships, it's always nice to lighten the mood with some funny, clever puns that no sane human could resist. Here are a couple super punny, bone-tickling love puns, love jokes and romantic humour that (if used at the right time) will work like magic. If not, then check our ice cream puns instead.
Best Love Puns and Love Jokes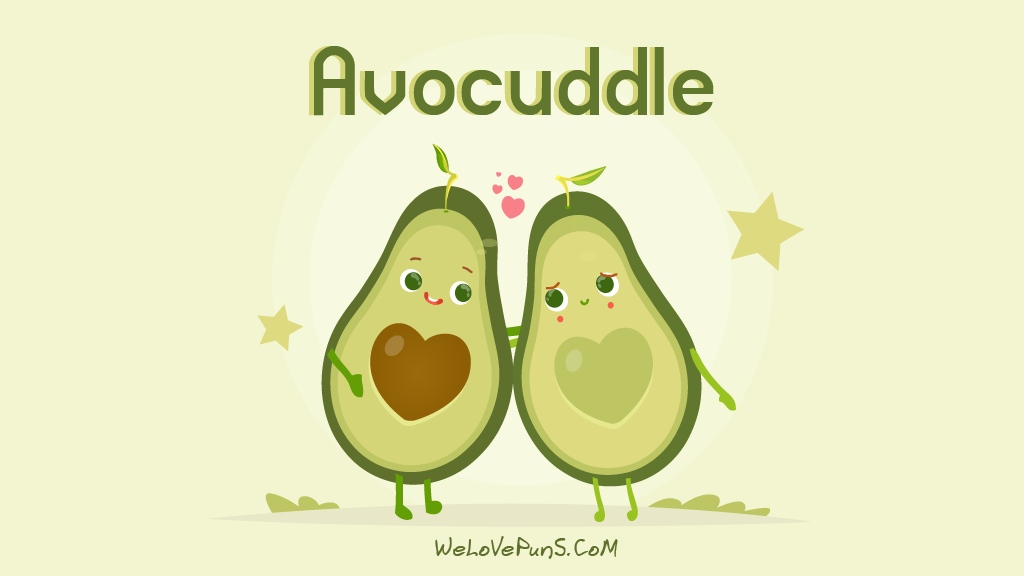 ---
1. Last winter was so cold, I couldn't stop telling my wife how much I glove her.
---
2. Pick up lines at the zoo – It might just be me, but I think we bee-long together honey.
---
3. Wow, wouldn't mind if you became my significant otter.
---
4. Did you hear how the baker proposed to his girlfriend? Yeah, told her he loafed her more than life itself.
---
5. Wrong, he actually told her how much he kneaded her.
---
6. Actually, the best way to ask someone out at the treats shop is to tell them how their you're butter half.
---
7. Never has there been a more romantic story than how those two geologists met. It was lava at first sight.
---
8. From one vegan to another – I think you're fern-tastic, and I'll never leaf you baby.
---
9. Why couldn't the electrician get a good night rest? His hot wife kept turning him on all night.
---
10. I'll never forget the day I attended my TV repairman's wedding. Man, the reception was just out of this world.
---
11. Another pick up line at the flower shop – You know when you're kissing, tulips are always better than one.
---
12. And speaking of flowers, is it an arranged marriage if two florists get hitched?
---
13. Instead of letting me go work on my truck on Saturdays, my wife makes me help out in the flower garden. Yeah, I guess you could say I'm Pistil whipped.
---
14. Do you know why girls absolutely love marriage? Yea, most of them think it's got a nice ring to it.
---
15. But if you ask the men, they'll say marriage is a matter of wife and debt.
---
16. I started dating her when she backed her car into mine at the mall. I guess you could say we totally met by accident.
---
17. One thing you never want to do is divorce a butcher. That would be a huge missed steak.
---
18. I don't know about you, but I think helicopter rescue pilots have the best pick-up lines.
---
19. Or maybe it's baseball players because they're so great at hitting it off.
---
20. The day I learned that disability is not inability is when one-foot Ricky nailed a date by telling the hottie he's got a massive crutch on her.
---
21. Wedding planners really don't like it when two astronauts marry eachother. They always want to planet themselves.
---
22. When girls say they want a guy who can sweep them off their feet, they do know that there's a janitor ready for the job, right?
---
23. I'm no geometric genius, but all love triangles soon turn into wreck-tangles.
---
24. Why on earth didn't Rosa marry the gardener? Said the guy was too rough around the hedges.
---
25. But she did go for the gardener because he made her hap-pea.
---
26. And speaking of gardeners, here's a pick up line that works anywhere. C'mon baby, let's be together, there's so Mushroom for you in my heart.
---
27. When someone asks you how much you love them, you could try the effective – I love you from my head to-ma-toes.
---
28. Nobody could stop those two chefs from falling in love. They we're just mint to be.
---
29. Whenever two vegetarians fall in love, you know that's going to be a great pear. Now lettuce celebrate, because we all love vegetables.
---
30. But honestly, if you really want to get a date at a restaurant, it's always nice to cut to the cheese.
---
31. I love hot secretaries man, I can resist it. Their just my type.
---
32. Now I know why people love footballers – especially the goalies, they are real keepers.
---
33. If you get married out on sea or in a boat, is that the definition or row-mance?
---
34. Knock knock. Who's there? Olive. Olive who, I don't know no olive! Well, Olive you, and I want the whole world to know it.
---
35. How Bill Gates gets dates – HI, I'm the founder of Microsoft; can we crash at your place tonight?
---
36. Why is it so hard for people with asthma to have exciting dates? The last thing you want is someone to take your breath away as romantic as it might sound.
---
37. Creepy pick up line at the salon – Wooh, you're like dandruff because I just can't get you out of my head.
---
38. Can I borrow a kiss from you? I promise to give it back right away.
---
39. I might not be an IT wiz, but I tink there's WI-Fi here because I feel a strong connection to you.
---
40. Why is it always easy for vampires to find their better halves? Because it's always love at first bite.
---
41. I don't know if you like fishing, but I personally feel we should totally hook up.
---
42. Did you hear Harry's girlfriend left him for Keith? Yeah, she was always telling the poor guy to Harry up, turns out she found someone who could Keith better.
---
43. I always find artists romantic because when they love you, they do it with all their art.
---
44. When a woman is hungry and lonely for love, she never knows where her next male will come from.
---
45. I think you should go to Geneva alone. Why? Because Geneva going to get married, that's for sure.
---
46. It's funny – for people who don't like being called sex objects, women really object to sex a lot.
---
47. How did the telephone propose to his girl? Duh, ain't it obvious that he gave her a ring.
---
48. In this ramen-tic moment, I just want to say that I love you pho real!
---
49. I feel thankful for having you as my gym buddy and lover. Our relationship is quickly working out.
---
Parting Shot – They say that you can't buy love – but you can still pay heavily for it. So be careful who you give a pizza your heart. 🙂 Not very funny? Have a look at our very best funny puns or these Pokemon crazy puns.