No matter what your favorite color is, it helps to have some funny jokes up your sleeve about it. We've mined the internet and come up with the funniest 45 pink puns that we can find!
Best Pink Puns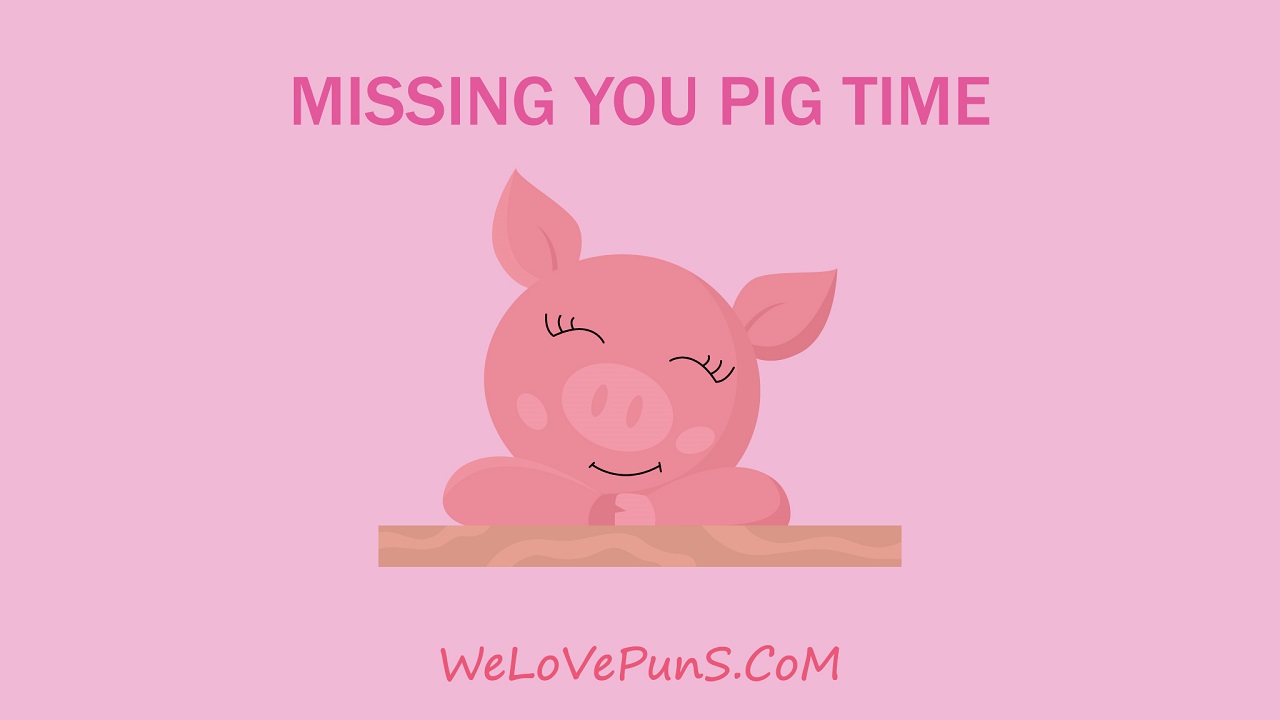 ---
1 My big brother only ever wears a pink shirt when he goes jogging. It's a bit of a running joke in our house.
---
2 I broke my pinky finger recently. It hurt a lot, but on the other hand I'm just fine.
---
3 My friend was recently diagnosed with color blindness. She said it came completely out of the pink.
---
4 I hired a builder to do some work for me. He turned up, playing Pink Floyd very loudly. He laid one stone and then left… All in all it's just another brick in the wall.
---
5 I overheard my cats arguing about what was the best color. One of them said it's pink, the other said purr-ple.
---
6 My partner gave me a bunch of beautiful pink flowers for our anniversary. He really rose to the occasion.
---
7 If everyone in the whole country drove a pink Cadillac, we'd have a pink car nation.
---
8 What is pink and slippery? A pair of pink slippers.
---
9 My friends always ask why I drink pink liquid when I have an upset stomach. I tell them it's none of their bismuth
---
10 I went to my doctor to tell him that I keep seeing pink elephants when I close my eyes. He asked if I'd seen an optician; I replied "No, just the pink elephants."
---
11 What's the difference between pink and purple? That's easy – it depends on how tightly you grip it.
---
12 I was sitting in a bar when a pink elephant walked in. The barman looked up, shook his head and said, "You're too early, he hasn't showed up yet."
---
13 I bought my mum some purple wool for knitting, but she wanted pink… Sorry, this is the wrong thread.
---
14 There's a very famous French song that I really love – it's about a pink aeroplane. I think it's called L'avion Rose.
---
15 I caught sight of Pink Panther's to-do list the other day. All it said was "To do, to do, to do to do to do to doooo."
---
16 I wore a pink shirt while out with my girlfriend the other day, and she told me I looked like a flamingo. I had to put my foot down.
---
17 I told my friend that his pink shirt looked a bit gay. He looked at me funny, and replied "Well, it has just come out of the closet…"
---
18 A werewolf went out in a bright pink tracksuit the other night, and now he's the right-there-wolf.
---
19 The student who always had really bad grades started wearing pink all day every day. They said it was because the future was rosy.
---
20 Surprisingly, there are similarities between Donald Trump and Pink Floyd. They both had big hits with a wall.
---
21 I was recently selling a pink chameleon. Then he turned blue, then red, then green. The buyer wanted a pink one, so now I'm keeping him!
---
22 Why do we dress baby boys in blue and baby girls in blue? Simple – it's because they can't dress themselves.
---
23 How do you answer your phone in color? It goes "Green green!" You pink it up and say "Yellow?"
---
24 You know that irritating sound of dripping water? It actually has a color too. It goes "Pink, pink, pink…"
---
25 What is usually grey but sometimes turns pink? An embarrassed elephant.
---
26 If you want to stand out in life, always remember… Try to be a flamingo in a flock of pigeons.
---
27 Whenever I order a steak, I ask for it to be pink inside. Sometimes I ask for it to be red inside, but that's rare.
---
28 I have an unusual delusion that I am covered in pink, white and brown stripes. My psychologist says it's because I have a Neapolitan Complex.
---
29 A lot of my underwear is pink. I tell people this is because I am the Pink Pantser.
---
30 Once, a friend forced me to drink pink food coloring. I have never felt so violet-ed.
---
31 I got pink eye once. Thankfully, I'm color blind so I didn't notice the difference.
---
32 Pink Floyd once made a cereal commercial. They named it the Dark Side Of The Spoon.
---
33 I discovered how to make a pink Smurf! All you do is peel the skin off.
---
34 What is pink and fluffy? Pink fluff. What is blue and fluffy? Pink fluff, holding its breath.
---
35 Did you hear about the conversation between the pig and the philosopher? The pig said "I pink, therefore I am."
---
36 I did some washing the other day, and my red top came out pink. I guess it was just showing me its true colors.
---
37 I work in a Thai takeaway, and once received an order from the singer Pink. She said "I'm coming up, so you better get this pad Thai started."
---
38 I often wonder why pigs are pink… Surely they could have picked a different pig-ment?
---
39 As a young child, I colored in a picture of a heart in pink instead of red. I guess I was feeling lighthearted that day.
---
40 What's the stupidest color in a rainbow? The weakest pink.
---
41 Pink is the color that gets up earliest in the mornings. It's always the first one to rose and shine.
---
42 My friend wanted to find out whether a pink or a blue candle burnt for longer. Turns out it's neither; they both burn shorter.
---
43 Have you ever wondered what a pink bird's favorite dance is? It's flamenco, of course.
---
44 If you're out with a rainbow and it gets tired, just tell it to catch forty pinks and it'll be right as rain in no time.
---
45 There are a couple of differences between an extremely lucky person, and a fairy dipped in vinegar. One is tickled pink, the other is pickled Tink.
---
Have a good chuckle reading through our list, and keep yourself and your friends in the pink with our giggle-worthy pink puns!